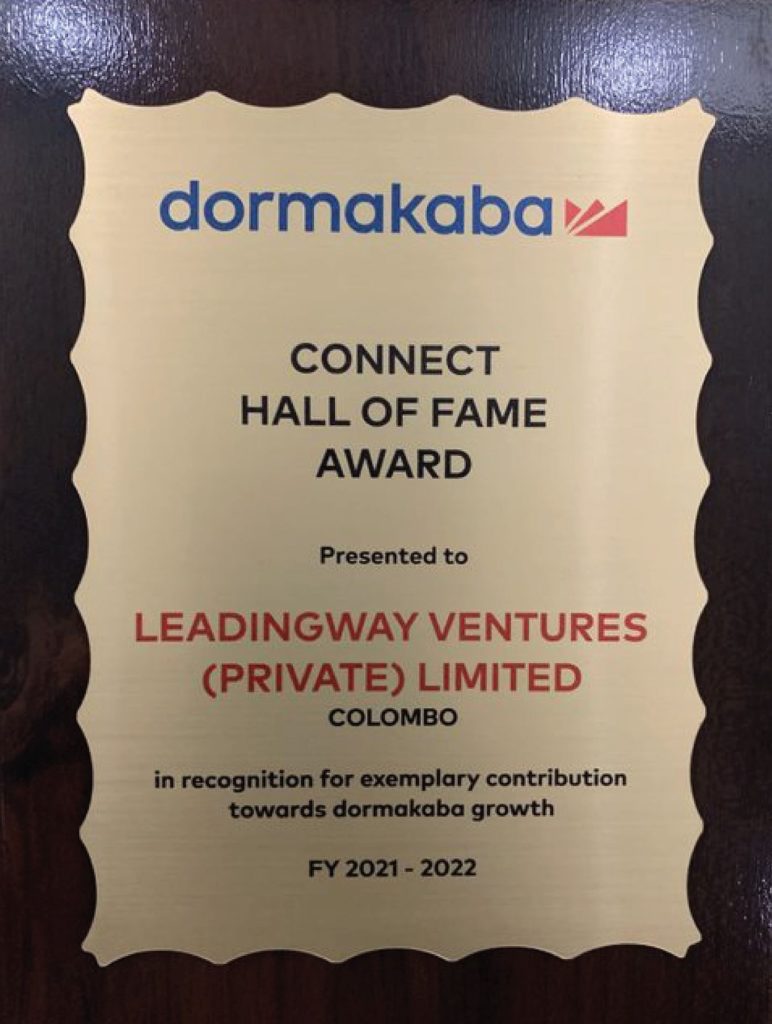 "Connect 2022" is an annual event organized by Dormakaba India. This is an event for all dormakaba regional partners where they discuss last year's performances, future plans, new introductions, and distribute rewards/awards etc.
Unfortunately, in the last two years, this event was held virtually due to the covid-19 outbreak. But this year as many businesses have come back to the pre-pandemic levels, dormakaba India decided to have this event in Bangalore on the 2nd and 3rd of July in order to connect and meet their partners personally and grow together in the market.
Even during these tough times in Sri Lanka, Leadingway Ventures managed to further improve sales, and keep customers satisfied with their products and after-sales service. In fact, their performance in the FYI 2021 to 2022 has been recognized by dormakaba and has awarded Leadingway Ventures with a "Hall of Fame Award".
Mr. Priyal Rajakaruna, Director of Operations for Leadingway Ventures, says "I feel absolutely proud that we received this award from dormakaba. Sincere thanks to all of our valuable clients and the Leadingway team for a successful business year."