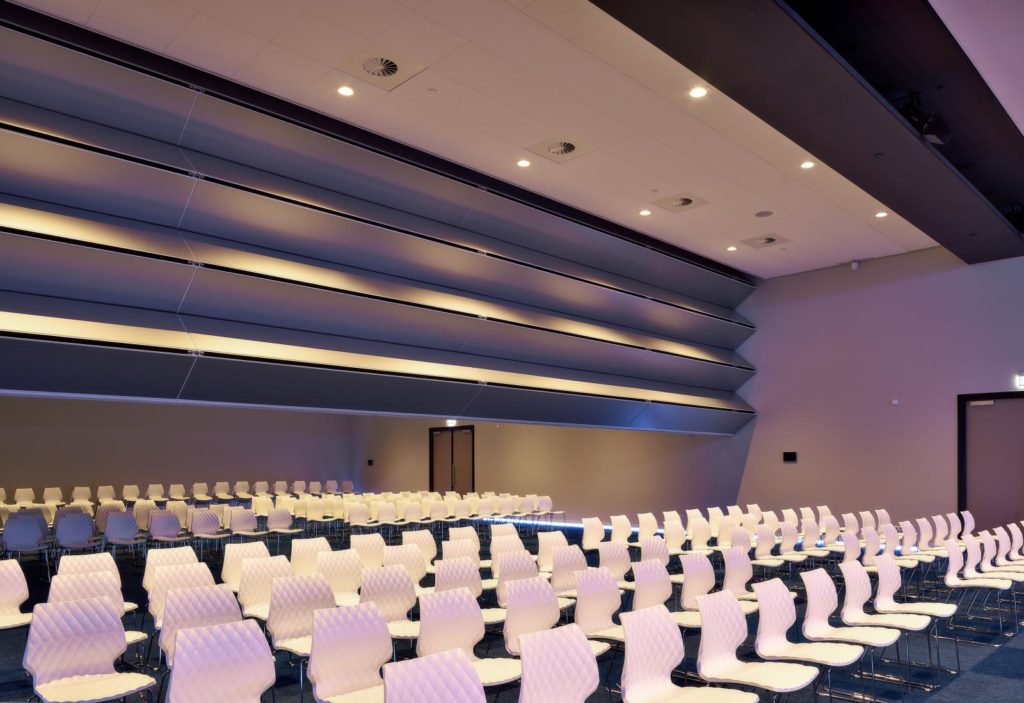 It goes without saying that the Covid-19 epidemic has completely altered the events sector. It's time for event venues to reassess their space as well as their usual processes now that many events are starting to take place in person once more.
Making the most of your area will help your event location stand out from the competition. Instead of extending your event location to accommodate more guests, you may generate more cash from the same square footage that you already have. Making the most of your income will enable you to upgrade other aspects of your venue, creating a truly exceptional setting for an exceptional event.
We've listed some ideas for maximizing your area below, along with some other ideas for maximizing your profits.
Make your Space Flexible.
You may easily maximize your area by adding adaptability and configurable elements to your event site. It seems odd and creates the wrong vibe to stage a small event in a big room, which can make smaller event organizers think twice about using your facility. You may quickly and simply modify your space to suit gatherings of any size by installing a modular wall system.
By giving you the opportunity to stage several smaller events concurrently, modular wall systems will also enable you to maximize your revenue. However, if your customer learns that another event will take place at the same time as theirs, noise issues can be a concern.
As an example, a system like the Skyfold Zenith will encourage maximum acoustic performance and reduce or even completely eliminate sound transfer between adjacent spaces.
No matter your style, Skyfold operable wall systems offer a variety of contemporary and aesthetically stunning wall finishes that will fit in with any room. You may quickly fold retractable walls into your ceiling or walls. By doing this, you may keep undesired clutter from obstructing your home's attractiveness and saving valuable floor space.
Consider the Skyfold Zenith series as an example. The Zenith is the appropriate flexible space solution for situations where there may be wall obstructions that could restrict the usage of a vertically folding partition wall because it blends vertically folding parts at the top portion of the wall with a sleek straight down fall thereafter. You don't need to rearrange the furniture in the room in order to operate the partition wall because of the Zenith's short route of travel.
Allow for daylight and open air.
Making your place appear larger than it is is one way to make the most of the space available at your event location. Making sure the area receives sufficient of natural light is one of the best methods to achieve this. This gives the space a feeling of openness and lightness.
Offering an open-air or open-concept option in addition to natural light is particularly tempting to many clients in light of the pandemic. Large doors that can be readily opened in good weather and closed in extremely hot or cold conditions are common in wedding venues, convention halls, and even restaurants and breweries. This promotes easy movement and is a flexible feature that makes your space appropriate for any time of the year.
The Skyfold Mirage comes to mind. Transparent glass panels in this wall system allow for lots of natural light and promote an open concept feeling indoors. However, they continue to effectively partition spaces.
Aim to Save Energy.
While it would be tempting to go right into the day-to-day details when trying to maximize the revenue from your event location, careful planning can result in significant savings. You can make sure your event space has inherent advantages that give it a leg up on the competition starting with the design phase.
Cutting out on unnecessary expenses is one of the simplest ways to increase revenue for an event space, and a well-designed room can help with this. You may spend more on things that benefit your customers and enhance the value of your venue by designing your facility to use less energy.
Section off your area from a different region of the arena that isn't being used by you or your team to improve energy efficiency and prevent spending money on air conditioning or heat. By doing this, you'll be able to easily adjust the air to your preferences and use less energy to heat or cool empty space.
Using the tried-and-true Skyfold Classic series is one of the best ways to accomplish this. This model of the movable wall system from Skyfold is ideal for usage in any space, even stepped or sloped areas. The Classic series can reach higher heights than both the Zenith and Zenith Premium wall systems, making it especially well suited for locations with higher ceilings.